Twitter is a popular social media website. You can embed Twitter content from yourself or other people directly on your blog. The Twitter post that you embed optionally can contain videos or pictures in the embed code. The Twitter website makes it easy for you to access the embed code for use in Live Blog. Just follow the steps below.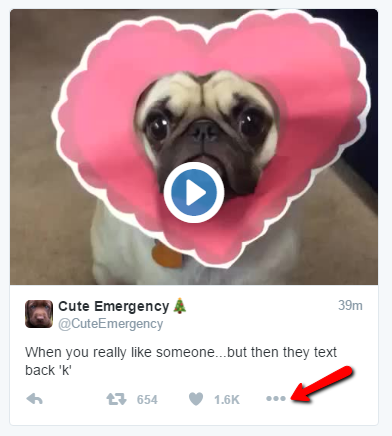 Step 1: Browse the Twitter website for the content that you wish to embed. Click on the tweet.

 >  

Step 2: Once you've found the post that you would like to embed, click on the action menu (beside the like button). The action menu will expand to give your two options. Select the Embed Tweet option.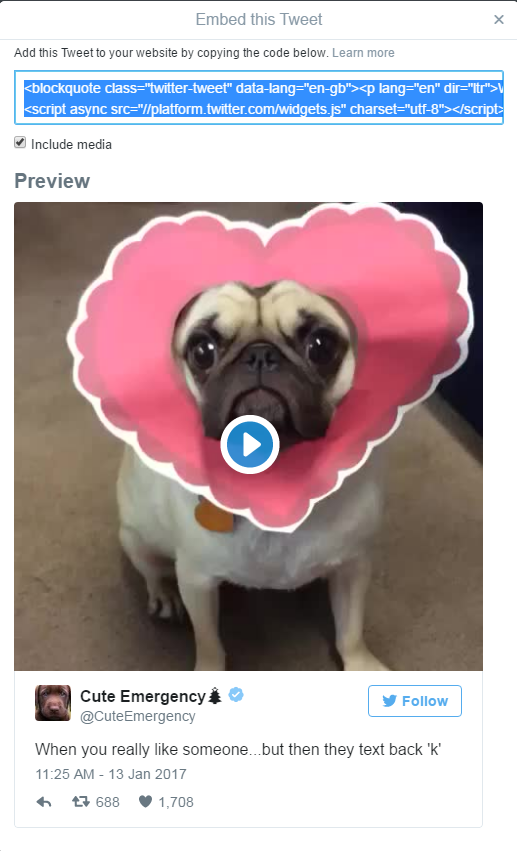 Step 3: Once you've selected the Embed Tweet option, a new window will open with the embed code highlighted in a text box. Copy (ctrl + c) the embed code from the textbox. If the Include media checkbox selected, the copied embed code will contain the images or videos associated with the Tweet. If the box is unchecked, the copied embed code will contain only text.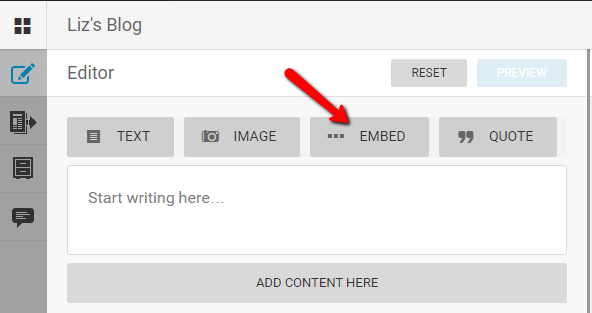 Step 4: In the Live Blog Editor interface, select the Default post type. Click the ADD CONTENT HERE button, then click on the EMBED button.

Step 5: Once you've clicked on the EMBED button in the Live Blog editor, you will see a textbox into which you can paste (ctrl + v) the embed code that you have copied from the Twitter website.
Step 6: As soon as you have pasted the code into the textbox, the full tweet appear in the Live Blog editor. Remember that you can have multiple types of media in a single post. You can add comments or photos above or below the Twitter embed to the post before you choose to publish it. Click the PUBLISH button to post to your Timeline.