My Podcast - Publish Your Station's Podcast
Airtime enables you to publish podcasts of your own. You can set up the information for your own personal podcast from the My Podcast tab in the Airtime main menu.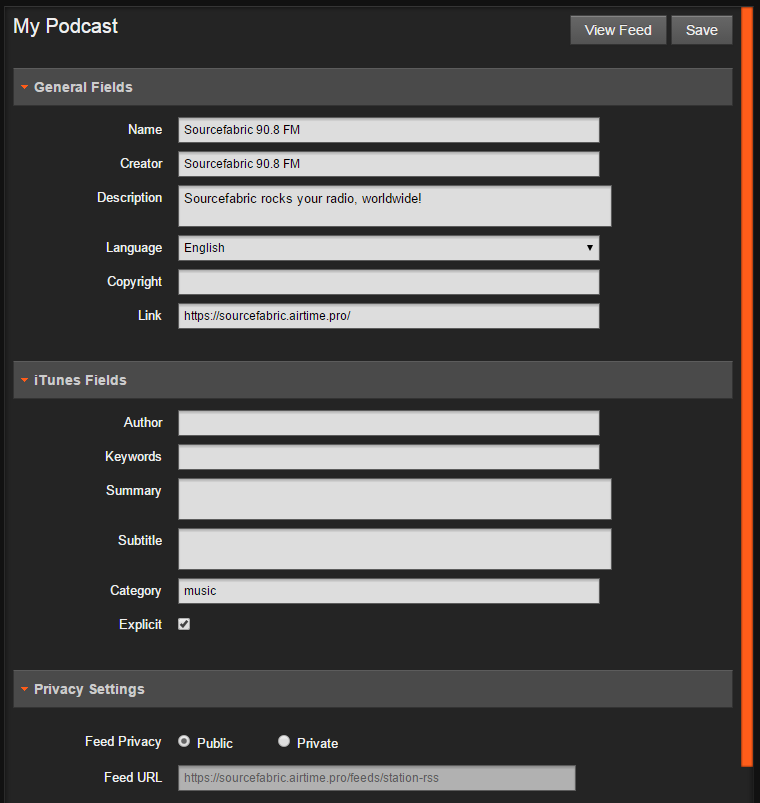 The general fields allow you to provide information to listeners about your podcast. The iTunes fields are what will enable listeners to search for your podcast on iTunes if your podcast is listed in their directory. Click the Explicit checkbox if it's possible that your podcast contains profanity and material which is not appropriate for all audiences. The feed URL is the website address where listeners can go to access your RSS Feed.
You can add media to your podcast from the Tracks tab. Select the track that you wish to add to your podcast and then click the publish button at the top of the page. Note that Airtime does not let you combine multiple tracks into a single track. You can only add one track per podcast so if you want to use multiple tracks, you should use a different 3rd party program to make a single track from your desired media.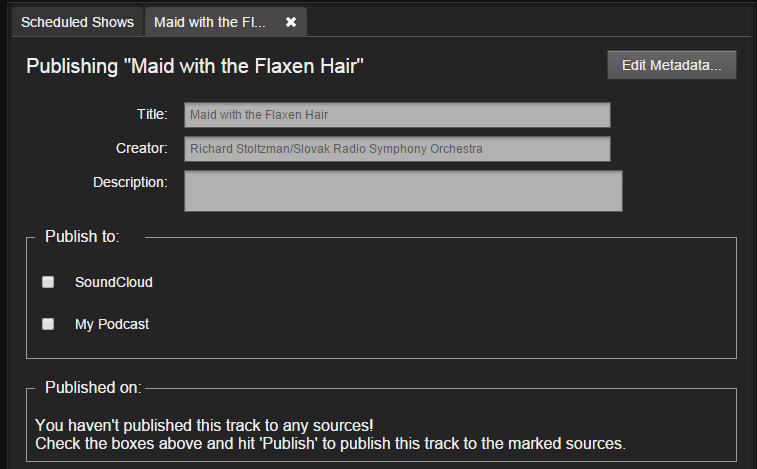 After you've clicked publish, a new window will open with options for publishing. Click the My Podcast checkbox to add it to your podcast. Then click the Publish button at the bottom of the page.


A green checkmark will appear beside My Podcast to let you know that it has been successfully published. If you selected the wrong track to publish, click the red Unpublish button.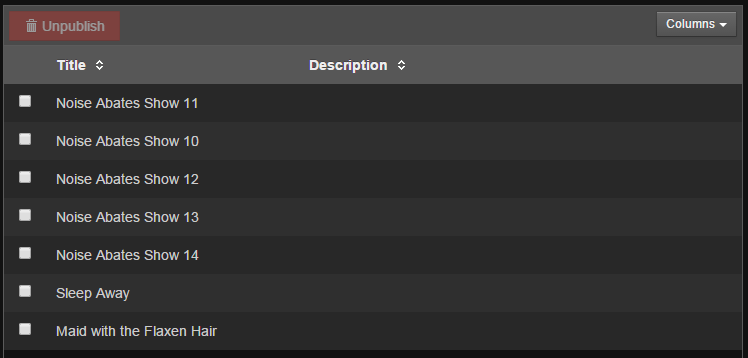 You can view your podcasts from your My Podcast tab. The window on the right will show the title of all the media that you've published as podcasts so far.